Just yestereday, I recieved notice that LAMBA will be receiving $9500 from the Marion Hotel/Motel Grant! These funds will go towards our Red Cedar Singletrack in Squaw Creek County Park. This is great news and a great boost to our campaign to develop professional built singletrack in Linn County. This also means that we need to share this and support local hotel stays! The money for this grant comes directly from the hotel stays in Marion. So, the next time you have guests coming or a conference to plan, consider using the Longbranch or other Marion locations.
We also have custom water bottles to sell to complete our $2500 Specialized Dealer Grant. Northtowne Cycling and Fitness is supporting us in this endeavor and bottles are for sale for $5 each at Northtowne.
We still have about $45,000 left to raise to complete this project! The question then becomes, how can you help?
1. Buy waterbottles
2. Donate to LAMBA via our donate tab
3. See if your employer has a charity match (we are a 501c3)
4. Share this post with others
5. Tell us about grant opportunties and opportunties to earn cash! Own it!
6. All of the above.
We are making amazing strides in expanding singletrack opportunities in Linn County, let's finish this project's funding before the end of 2014!
July 16, 2014
Posted in: LAMBA
Comments Closed
While the dirt is beginning to dry trail users will find that mother nature has not been kind to our woods. Be cautious and patient as it will take time for trail volunteers to inspect and repair any damage.
July 3, 2014
Posted in: LAMBA
Comments Closed
Basecamp: Meadowlark Shelter @ Squaw Creek
June 12, 2014
Posted in: LAMBA
Comments Closed
Lots going on = lots to DO, lend a hand if ya can, put the word on the streets… trails.
Either way, show up and have fun!
This Week:
Beverly trail work session @ 9am Saturday June 14th – info. HERE
This Month:
Board Meeting June 16th, agenda / location TBA…
LAMBA visits CVAST (Cedar Falls) June 18th
LAMBA 

winter

 summer get together - June 28 at Squaw Creek!
June 9, 2014
Posted in: LAMBA
Comments Closed
If you've been riding singletrack lately you've probably noticed two things encroaching on the trail corridor, vegetation and gnats. While we can't do much about the gnats, we can get after the flora; and that's exactly what we're going to do this weekend… and by we, I mean you all.
We will have some trail heroes doing some mowing but overall it won't be a coordinated effort… trail users are encouraged to trim back / lop off anything that catches a passerby in the face, on the arms / legs, etc. because there is no way the mowers can get it all. If you need access to equipment, let me know and will see what we can do.
Thanks and hope to see you out on the trails this weekend!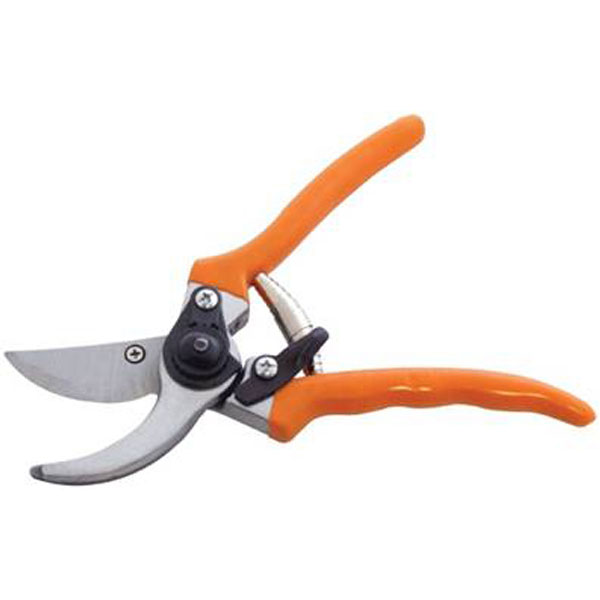 May 30, 2014
Posted in: LAMBA
Comments Closed
June 28th. Squaw Creek in Marion, IA.
LAMBA has the Meadowlark Shelter reserved from 8am until 10pm.
Consider it a picnic. Consider it a membership drive. Consider it whatever you want, but come on out to ride and socialize.
A schedule of events will be forthcoming and will likely include a kids ride on the new green trail, a ladies only ride, some no-drop rides on all trails.
Let us show you what we've accomplished in the past, what we have going on presently, and our future plans.
photo credit: Rob Miller, TwoKnobbyTires
May 23, 2014
Posted in: LAMBA
Comments Closed
With the spring rains and sunshine, the woods at Beverly Park and Squaw Creek are in  bloom with wild flowers, it is a great time to see the show and ride the trails!
The next week will be our last window of opportunity this season to pull and drop garlic mustard; after that removal will require bagging.
LAMBA's efforts over the last eight years are paying off, but the war against invasive species does not end. Any time you spend removing garlic mustard this week will have a lasting impact as the weed is flowering and will not reproduce if you pull it and drop it at this stage. The focus area is a foot or two each side of the trails. This is so when it goes to seed, the seeds don't spread down the trail.  This link will take you to a website about the plant and help with identification. http://tinyurl.com/garlicmustardpull
When pulling, please follow these steps:
1. Pull the plant at the base to get the roots.
2. Lay the plant on a stump, tree, or anywhere it cannot reroot.
3. Repeat.
Thank you for your continued interest in preserving the natural spaces where we ride!
Photo Credit: http://www.nyis.info/index.php?action=invasive_detail&id=25
May 11, 2014
Posted in: LAMBA
Comments Closed
We're back (insurance and all) and we have some awesome projects planned!
Your first opportunity to pitch in is this Sunday, 8 am at Squaw Creek Park. Be ready to bench cut on the new south side trail. For more info. click HERE.
Other exciting news for local mountain biking:
Contractors bidding on our projects
Trail condition updates on LAMBAonline.org
Meetings with the Cedar Rapids Parks to talk about new singletrack opportunities
EnvisionCR public input session, May 7 (Bike park anyone?)
United Way Day of Caring Garlic Mustard Pull, May 8 @ Beverly Park – informational web site designed by local middle school students: CLICK HERE
IMBA Upper Midwest Summit, May 17
Please remember to sign your waivers and always log your hours! http://tinyurl.com/LAMBAVolunteer2014
April 30, 2014
Posted in: LAMBA
Comments Closed
April 10, 2014
Posted in: LAMBA
Comments Closed
It's that time of year again, please use common sense when it comes time to choose whether or not to hit the dirt.
Leaving pock marks from walking or ruts from riding requires time and energy to repair, and you know we'd rather use our resources to bring you even more high quality trail opportunities.
The world wide interwebs doesn't reach everyone, so put the word to the streets, err trails…
March 27, 2014
Posted in: LAMBA
Comments Closed